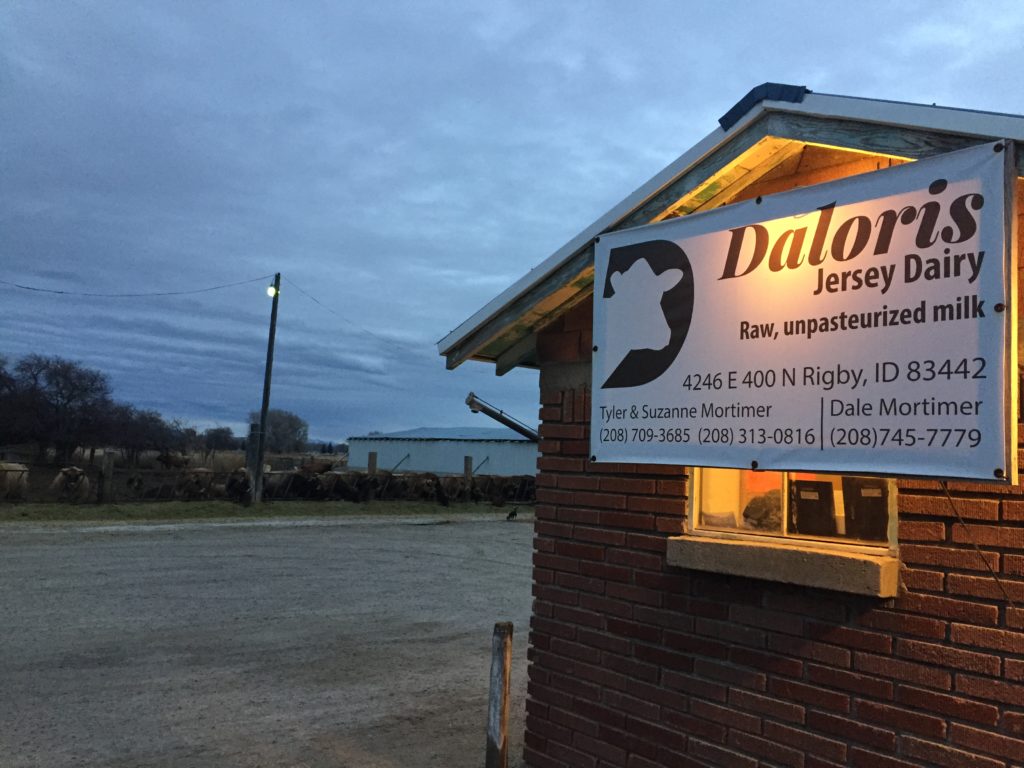 We often get asked how we bottle our milk.  Our process is pretty simple! Once the milk is cooled in the cooling tank, it is poured into freshly cleaned bottles and capped immediately. A video of our bottler operation in action is available on our Facebook page.
We are very grateful for so many blessings we have enjoyed throughout this year. We appreciate every person who has tried our milk and shared it with their friends. From everyone of us at Daloris Dairy, THANK YOU! Please come out and visit Dale in his store, he wants to remind everyone that we have about a quart of cream to every gallon of milk for you to enjoy with your families this Thanksgiving week. Cream for gravies, caramels, whipped toppings, whatever you wish to grace your table with. Again, thank you!
Come visit our dairy and pick up some of this fresh milk between 3pm-6pm Monday through Saturday.  We have it available in glass half gallon bottles, or plastic gallons(as seen below). You won't regret the visit!